The construction industry is once again on the upswing with more new construction starts month-over-month consistently during the past couple of years at least.  This is great for the economy, great for blueprintsprinting.com, and great for all of our friends in the construction and design-build industries!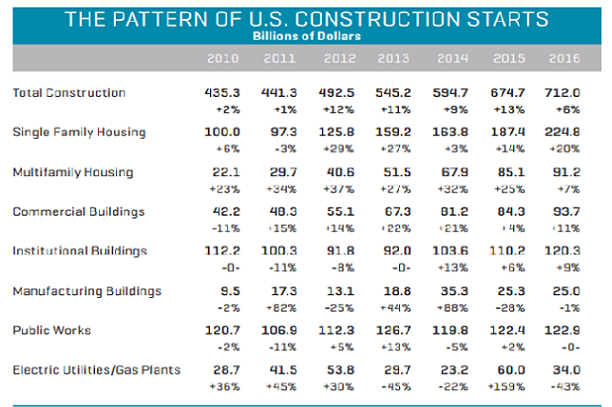 One thing that has changed in the construction industry since the slow down and belt tightening of the recent recessionary period is that architects and general contractors are much more cost sensitive.  One of the common ways that general contractors and architects are cutting costs is by passing the plan printing on to the subcontractors.  Designers and GCs are, quite often now, sending construction plans to the subcontractors electronically, usually in pdf format via Dropbox or Google Drive, and letting the subs deal with getting the plans printed. Because of this change in the construction industry, subcontractors are becoming some of the biggest clients here at blueprintsprinting.com.   The good news is that once the electrical, plumbing, HVAC, framing, roofing, and all the other subcontracting firms find us, the costs and hassle of now having to deal with getting plans printed virtually disappears.  We make printing so affordable and convenient that many of our subcontracting clientele are actually happy to have the construction plan PDFs uploaded to their media manager at blueprintsprinting.com and be able to order prints as needed, on whatever medium they choose.  Our near-wholesale printing prices combined with our our fast turnaround times, with  rapid nationwide delivery make blueprintsprinting.com the clear go-to choice for getting your construction plans printed.
So, if your designer, architect, or general contractor sends your project plans to you electronically via a Google Drive, Dropbox, email, or other electronic file sharing method, simply upload your construciton plan files to your secure cloud media manager on your account at blueprintsprinting.com and order the prints you need when you need them. Simple and affordable!