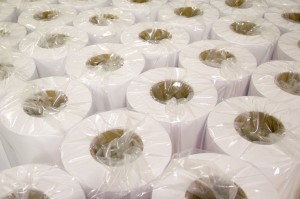 There are a few other companies out there that provide services similar to what we offer at Blueprintsprinting.com.  However, there are a number of ways that we have set ourselves apart in the online printing services sector.  Here are just a few of the reasons you are going to want to choose Blueprintsprinting.com for all of your print projects, not to mention for your construction management software needs:
After taking everything into account, including time spent in the ordering process, shipping, and printing costs, we are by far the best deal out there.  Here is a quick cost comparison example:
Cost per sheet from the cheapest of our competitors for 24×36 prints is 95¢ with free 3 day shipping.  Our price is 66¢ per sheet, but we do charge for shipping. Our shipping costs average about $15, varying according to your location and the size of your order – some orders are shipped for less than half that, some are a little more.  Our ordering process can be done completely online without any need to call in to speak with customer service unless you really want to.  All or our competitors require time to generate your project price quote and phone calls with their customer service reps.  So when does the savings of 29¢ a sheet and the time saved dealing with customer service and waiting for a quote make up for our shipping charge?  Of course this varies from customer to customer and order to order, but a pure cost calculation (leaving out time and convenience factors) indicates that the savings per sheet on an order over 50 pages will almost always make up for the shipping charges.  Remember this is comparing us to our lowest cost competitor.  Many of our competitors are charging as much as $1.90 per large format sheet and are not offering free shipping.  No need for a detailed comparisons there – we beat them hands down!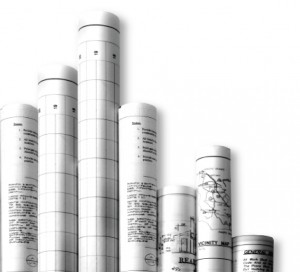 We are by far the most convenient and fastest for large format printing service out there.  As mentioned, our ordering process can be
completed totally online.  No need to call in, take a trip to the print shop, or spend time hassling about order specifications.  We designed our platform with the architectural, construction, and engineering industries in mind so that you can simply upload your pdf, select the paper weight, size (8.5×11, 9×12, 11×17, 12×18, 18×24, 22×34, 24×36, 30×42, 34×44, or 26×48), color or b&w, and binding options – all from simple drop down menus on our online ordering platform.  When compared with our competitors' ordering processes, Blueprintsprinting.com saves you time and headache!
We can ship orders to multiple addresses.  Our online ordering process also gives you the option to ship copies of your print orders anywhere you need to in the country.  Ship your construction plans to your office, your jobsite, your subcontractors' offices, etc. – all a simple straightforward part of the ordering process.  Our competitors don't have this functionality integrated into their ordering process.
We give you your own cloud storage/media manager on our website so you can store your documents and construction plans in an organized way and be ready to order prints quickly.  You get 150mb of storage for free when you create an account with us. You can purchase additional storage space for very reasonable prices.  This mean all of your documents that you have printed or may need to print in the future are there at your fingertips on the Blueprints Printing cloud.
As  we are sure you can see, our time saving, cost saving, and cutting edge platforms and technologies make us the obvious choice for all your printing needs.