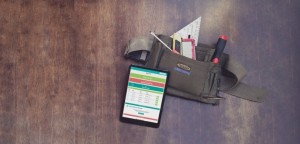 Recognizing that technology is changing our lives, our work, and our ways of interacting more quickly than ever before in history, we have designed the Blueprintsprinting.com platform in a way that allows it to easily be adapted to technological change.  The platform itself is designed to make the modernization process for architectural, construction, and engineering firms as painless as possible.
Cloud-based platform consolidating many different software modules
Subscription-based so you can buy what you need when you need it
Easy interfaces that allow you to keep all your information together in one spot
Simple and secure tracking of interactions
Consolidated reporting and easy-to-understand job management
Each module is designed as a pay-for-what-you-need service to help your firm to move to the next level of modernization on our platform step-by-step.  We like to refer to Blueprintsprinting.com as the design/build time machine – a transport vehicle which helps your firm arrive comfortably in the future.  By leveraging each level of our platform to move your organization on to the next level, you can systematically move from an analog design/build process to a digital one.
Level 1 – Printing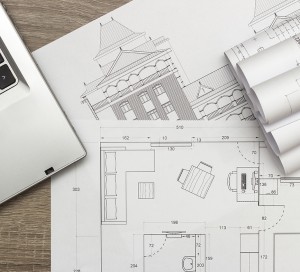 Currently offering printing services and delivery for customers across the United States, the foundation of Blueprintsprinting.com is easy enough to understand.  It is right there in our name – we print construction plans and blueprints.
Volume pricing for everyone at only $0.11 per square foot ($0.66 for Arch D plans on regular bond)
A place to store plans for one job or many jobs
Many different media (most papers, Tyvek, film, etc.)
Open to the public so anyone can print plans
We print plans using the latest and most efficient printing technology and ink.  We print on every commonly used type of stock, plus offer innovative weatherproof prints on durable Tyvek.   Our business model leverages excess capacities in order to provide the lowest possible cost for printing to our web clients nationwide.    Our shipping and logistics partner uses cutting edge logistics strategies and technology to help us offer fast, affordable shipping of hard copy prints.  Blueprints and plans can be delivered to multiple addresses through a single ordering process.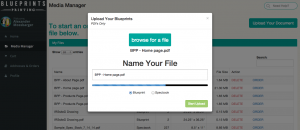 Level 2 – Cloud-Based Plan Room
We are fully aware that hard-copy blueprints are quickly becoming obsolete.  Construction firms, architects, and engineers are moving toward electronic versions and are deploying tablets and other mobile devices to the jobsite.  With this in mind, the next level on the Blueprints Printing platform is a secure, reliable (99.9999% uptime), cloud-based storage platform for construction plans and blueprints.  Storage space can be purchased by the Gigabyte on a subscription basis.  If your firm needs extra storage space one month but less the following month, our platform allows easy adjustment of your subscription with no minimum obligation.  This saves your business money on physical plan room storage space and allows you to be flexible and adaptable to changing seasons within your business.  Increase or decrease your storage space and associated cost easily and on a month-by-month basis.  Rest assured that your plans are safe and secure.
Once your business has made the move to electronic plans and cloud-based storage of those plans, it becomes necessary to be able to easily share those plans with your team, contractors, and clients.  You will be able to designate specific permissions on specific plans – share plans with whomever you need to share them with, while keeping the rest of your plans secure.
Level 3 – Professional Social Networking
Blueprints Printing's platform will be integrated into a professional networking, social media platform which allows you to easily invite whomever you like to view your plans.
Build a robust social network that includes your colleagues, your project managers, your subcontractors, etc.
Digitally connect with all the parties that help you to complete a job and easily communicate and share plans and information
Free for basic service and subscription-based for higher levels of functionality
Advertise your services to architects, customers, and general contractors
Level 4 – Bid Software
Our bid and broad estimating and proposal building software is the next piece along this platform.  Once you have a network of contractors and project partners at your fingertips using our social networking platform, our bid software makes it a simple process to share project parameters and ask for bids on the various components of your project.  Our software will allow you to easily compile, aggregate and compare bids, and it allows you to build a proposal for a potential client with simple templates that can be printed immediately or shared as PDF or HTML web-page.
Levels 5 through 11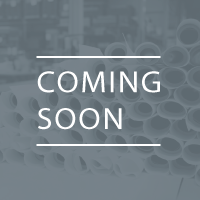 The more secret of our modules will help you integrate across all levels of a job.  Stay tuned.  These modules are built with advanced, patented technology that is not available anywhere else.  This technology will allow integration with government and other entities across the platform to give you unparalleled access and time-savings.  Integrating the technology across our platform is a longer process and should be completed within 3 to 5 years.
Note
We are excited about the way our new processes coming along, and we are happy that you have chosen to grow with us over the next few years.  We know that you will find incredible value in our services as we find incredible value in working with you.