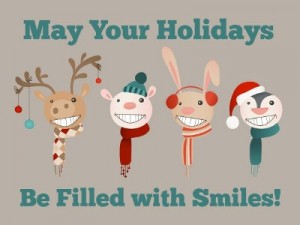 Well, we got off to a great start this fall – getting the website up and running, forming some wonderful strategic partnerships, and shipping out quite a few print orders.  As we take a moment to reflect on our progress thus far before breaking for the holidays, we find ourselves quite pleased.  And, we are really looking forward to everything that the New Year is going to bring.  We have big and exciting plans for next year. As we have mentioned, we will be rolling out some new construction management software and social networking packages that we think will really create some amazing efficiencies in the design/build industries.  We look forward to bringing on some new programming and customer support staff next year as well.
Unfortunately, if blueprints were on your holiday shopping list, it is a little late to get them ordered now and still have them arrive in time for Christmas.  However, we do look forward to helping you out with all of your upcoming spring construction projects.  We hope you will remember us when it comes time to order those blueprints or any other type of printing your in need of.  Remember us when you are looking for online plan storage, and when you are in the market for construction management software.  We look forward to providing you with the lowest prices, the best service, and the fastest delivery again in 2015.  Keep an eye for our new software launches next year!
Wishing you all Happy Holidays and a prosperous New Year!!